Get More From
Every Well.
Estis Compression uses innovative application engineering, precision manufacturing and reliable field service to help customers transform production KPIs and help each well deliver to its fullest potential. This means both designing and building state-of-the-art, high-quality compressor packages and putting responsive experts in place to keep customers running strong.
Reliable.
Innovative.
Expert.
Estis Compression is one of the industry's leading experts on well pad compression—helping operators maximize uptime, production and profits. This includes not only providing application engineering expertise, but also field compressor sales, lease, installation, service, maintenance and consultation.
Because we both build and maintain these systems, we're able to use our extensive field experience to continually make high-impact design refinements—meaning our hardware only gets better over time. We're also able to use our OEM-level understanding of the equipment to keep systems running at peak performance in the field.
Our exclusive focus on well pad compression, and end-to-end capabilities, allow us to deliver the perfect configuration for any operating condition. Estis customers get reliable equipment engineered for optimum uptime, and 24/7 coverage from talented technicians who troubleshoot and resolve problems on the spot.
From the Permian to the Marcellus and everywhere in between—Estis Compression is built for the field.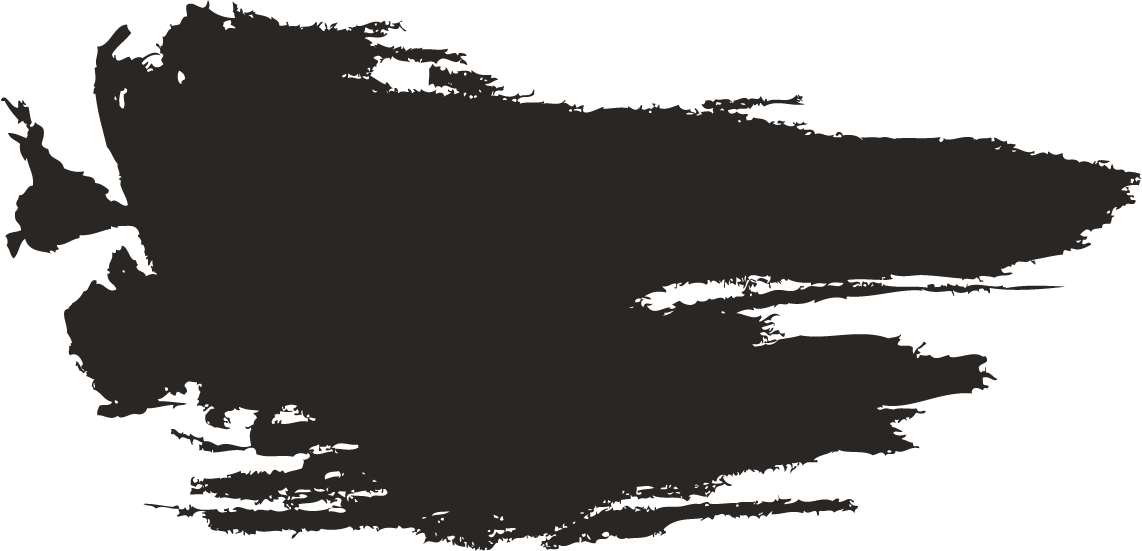 High Pressure
Gas Lift
More Confidence. Less Cost.
High-Pressure Gas Lift (HPGL) is an artificial lift methodology that replaces failure-prone downhole ESPs with special surface compression equipment. High-pressure line gas is injected down the tubing and deep into the well, producing up the annulus. This means that 100 percent of the lift system is on the surface.
Delivering the same or better production volumes but with much lower maintenance costs, since there are no downhole ESPs to fail (ESP failures can cost hundreds of thousands of dollars annually, depending on the region)

Improving uptime and overall cost of ownership, since both Non-Productive Time (NPT) and maintenance costs are both reduced

Running on line gas, so the gas lift system is not tethered to the need for a nearby power grid—perfect for remote wells

Navigating deviated holes, doglegs, sandy formations and other situations more effectively for better management of bottom-hole pressure as a whole
The Wolf

High Pressure Gas Lift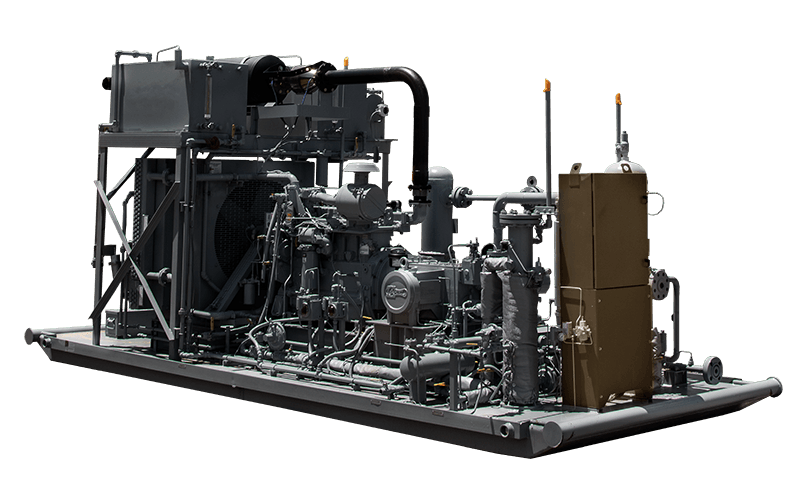 Built for the field.
Estis Compression's contract services let you deploy state-of-the-art compression without the CAPEX or maintenance hassle. We engineered and built this equipment—so we know how to keep it running strong. And since we also run it in the field, we continually suggest refinements in design, materials, technologies, etc. that make each iteration of equipment more field-ready than the last.
Immediate responsiveness throughout the service area

Specialized application engineering insights

Expert technicians with OEM-grade equipment knowledge

Strategic locations with experts staged nearby

Quality systems made from leading brand name components

Regional experience that prevents or minimizes complications
Equipment That
Goes The Distance
Estis delivers hardware that works harder—bringing together name brand components and insightful engineering that keeps you online 24/7. Easy to maintain and adaptable as flow characteristics evolve, our system designs offer numerous refinements as a result of Estis Compression's extensive field experience. And operators can customize systems to their own engineering specifications. We even offer conveniences such as remote monitoring and tuning.
Compressor Packages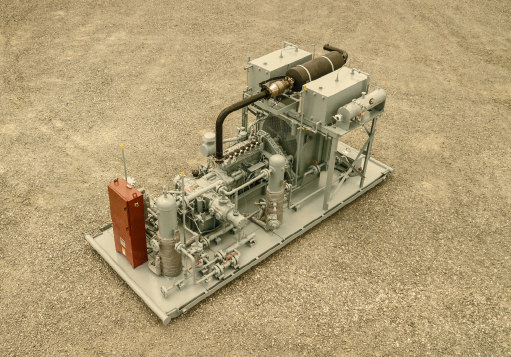 3306NA-JGQ/2 "HPGL"
Engine Model: CAT3306BNA
Engine HP: 145HP
Compressor Model: Ariel JGQ/2
Cylinders: 7.125 x 4.75 x 3.00
Engine Control System: Murphy EICS, CAT A4, EMIT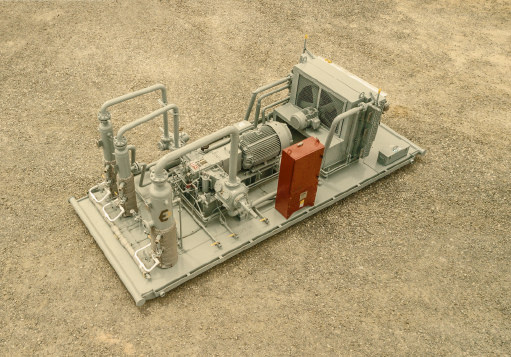 200HP JGQ/2
Engine Model: Electric Motor
Engine HP: 200HP
Compressor Model: Ariel JGQ/2
Cylinders: 7.5 x 5.125 x 3.25
Engine Control System: VFD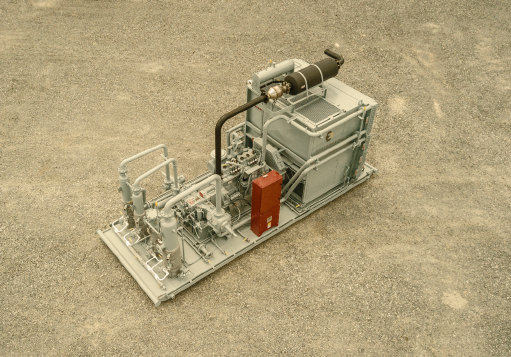 3406NA JGQ/2
Engine Model: CAT G3406NA
Engine HP: 215HP
Compressor Model: Ariel JGQ/2
Cylinders: 7.5 x 5.125 x 3.25
Engine Control System: Murphy EICS, EMIT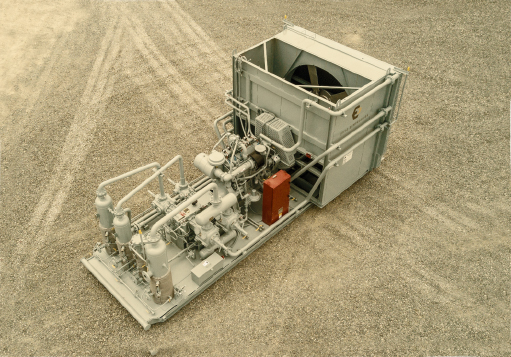 KTA19 JGA/4
Engine Model: Cummins KTA19GCE
Engine HP: 380HP
Compressor Model: Ariel JGA/4
Cylinders: 7.5 x 7.5 x 5.125 x 3.375
Engine Control System: Murphy EICS
Specialized
Application Expertise
Estis Compression brings specialized understanding of well pad compression applications to every project. That means we not only know how to bring superior compression performance to your well, but also know how to utilize well pad compression in ways you might not have considered. All to help accomplish production objectives and overcome challenges with better efficiency and economics.
Applications
Get rid of ESP
s

. For good.

High-Pressure Gas Lift (HPGL) is replacing ESPs across North America—delivering significant savings in the maintenance costs associated with ESP failures and workover repairs.

With HPGL, gas is compressed at the surface to 5,000+ psi and injected through the production tubing, allowing for deeper injection depth. This high-pressure gas lightens the density of the fluid column, lowering bottom-hole pressure and improving production. Injecting directly into the production tubing allows fluid to produce through the annulus for increased flow area, while eliminating the need for packers.

High-Pressure Gas Lift keeps all artificial lift components at the surface—simplifying ongoing system maintenance and potentially fractionalizing both maintenance costs and downtime throughout the life of the well. This is particularly true in wells with:
Sandy formations
Horizontal doglegs or wellbore deviation
High GOR ratios
High initial producdtion rates
Steep production declines
It's not often we see industry-wide consensus on a better, more cost-effective way to do something. But with hundreds of units in the field and more orders coming daily, operators nationwide are saving millions from HPGL in every major basin as an alternative to failure-prone ESPs. And we're proud to help make these efficiencies happen during a time when the industry needs them most.
Learn More About HPGL
Lower liquid density with confidence.
Accumulated downhole liquids can bring production to a standstill. But Estis Compression has decades of experience working with customers to resolve liquid loading issues that result from decreased reservoir pressure and gas velocity.
With specialized application engineering and components optimized specifically for tackling liquid loading issues, Estis can help push past the problem, reduce operating costs and extend the life of your wells.
We even offer mobile units for rapid well unloading, letting you address liquid loading ASAP to keep production projections on track. Plus, Estis customers have the option of integrating real-time monitoring technology to always keep an eye on their assets.
Lower downhole pressure reliably and economically.
In conventional gas lift, natural gas is injected into the well. Releasing from the casing annulus to the produced fluids in the wellbore, this gas drastically reduces fluid density, increasing production. This small-horsepower compression application can radically transform the economic potential of both upstream production and centralized gas gathering operations.
We bring better economics to gas lift, with reliable and adaptable equipment that delivers results the easy way. All backed by specialists with extensive application engineering expertise. From helping find the perfect compressor package to working with you to develop new systems that optimize performance and efficiency, our reliable, innovative experts are here to help.
Estis handles the entire lifecycle of your gas lift system, from initial specification of hardware to everyday ongoing maintenance and repair that keeps you up and running. And we can even install and maintain intelligent, real-time field monitoring systems that keep you in total control.
All with 24/7 support—so we'll be there whenever you need us.
Improve oil recovery in both new and mature wells.
Primary oil production techniques applied to unconventional shales rarely recover more than 10 percent of the original oil in place (OOIP). Cyclic Gas Injection (CGI), or "Huff and Puff," is a form of Enhanced Oil Recovery (EOR) that alternately injects gas into, and produces oil from, a single well in order to increase OOIP recovery rates dramatically.
In the initial "huff" phase separator, gas is injected into the formation at pressures high enough for the gas to enter into solution with the oil. This, in turn, reduces oil viscosity while pressuring up the formation. A "soaking" period following the "huff" phase can improve this response. The "puff" phase then proceeds with production of the oil that has been pressurized and made less viscous.
Our boosters are primarily used to attain the high discharge pressures required during the "huff" phase. However, they are also used to improve flow rate during the "puff" phase as well, in a manner similar to the HPGL application. The net result is higher oil recovery on a well-by-well basis.
Contact
Need More Info? Send Us a Message.
Careers
Estis Compression is proud to be an Equal Opportunity Employer. Please submit your resume below and we will reach out to you with information on positions that may suit your skills and experience.