3 Compelling Reasons to Replace ESPs with HPGL
Posted:
Jan 9, 2022 4:21:33 PM | 2 min read |
Written by:
Will Nelle
Replacing ESPs with Conventional Gas Lift (CGL) isn't always an option. But High-Pressure Gas Lift (HPGL) isn't like CGL.
CGL is limited by the lift point, cross-sectional flow area, and gas injection rates. With HPGL, you can set your lift point as deep as possible into the well. There are no valves, so there are no restrictions on gas injection rates. And HPGL uses the larger cross-sectional flow area of the annulus. This mitigates friction pressure and reduces the flowing bottom hole pressure.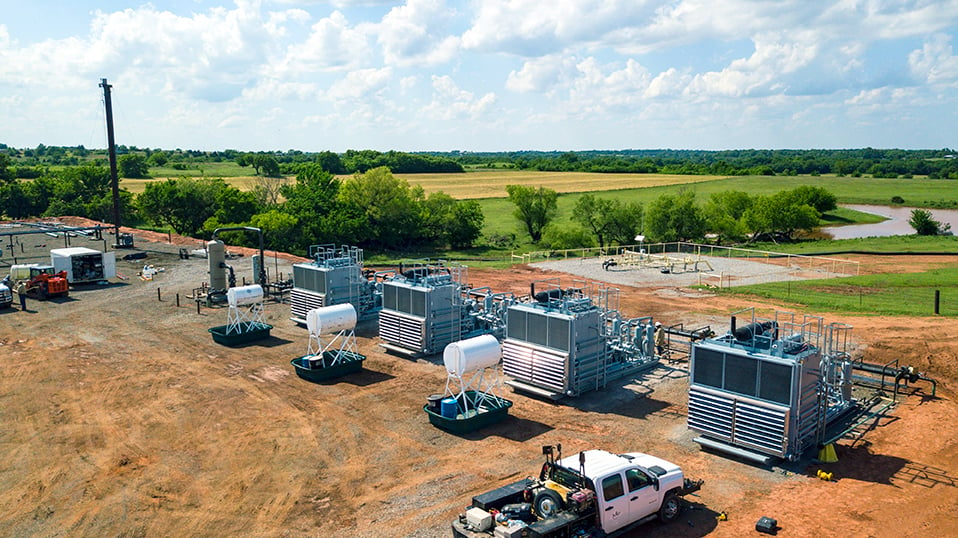 These differences add up to HPGL's outflow capacities meeting that of ESPs.
HPGL has a comparable delivery capability to ESPs. But if you already see the production you want with your ESP, you may wonder why you would switch to HPGL.
There are three compelling reasons to make a change: HPGL has more uptime, greater flexibility over the life of the well, and lower total costs than ESPs.
Reason #1: HPGL maintains more uptime than ESP
ESPs in unconventionals often fail because of sand production. The high velocity of sand inside the equipment erodes components, which causes failures. During a shutdown, sand can settle in equipment and cause catastrophic shearing on a shaft or pump assembly when you try restarting. Or the motor may burn out.

Gas interference also causes problems over time. Eventually, this leads to failures from the motor overheating.
Pulling the pump and running it back in takes you offline for two to three days. And it's risky. If the equipment gets stuck, you could be facing a month-long fishing job. Or, in the most challenging situations, abandoning the wellbore.

HPGL isn't affected by sand production or gas interference. There are no moving parts downhole—just a tubing string hung in the wellbore. All moving parts are at the surface. You can plan preventative maintenance and see any issues.
So HPGL has better reliability and less downtime than ESPs. It also lasts longer.
Reason #2: HPGL is a lifecycle solution
With ESPs, you need at least three pump changes over the life of the well. These planned pulls can get stuck just like the unexpected ones, leading to expensive fishing jobs and additional lost production. Even with the best outcomes, you'll need to switch to rod lift towards the end of the well's life.
HPGL, on the other hand, is a cradle-to-grave artificial lift approach.
From the beginning, you have the high pressure capabilities to lift from the bottom of the wellbore. Once you no longer need a booster, you can continue with single-point gas lift, which takes advantage of your annular cross-sectional flow area. Later, when it becomes more efficient, you can start flowing the tubing. From there, you can reduce your injection rate as needed. You can even downsize the compressor. Eventually, you can move over into a gas-assisted plunger lift application.
#3: HPGL costs less than ESP
over the life of the well

Because it's versatile and usable over the life of the well, HPGL has lower CAPEX costs than ESPs. With no downhole equipment to break, unexpected shutdowns and expensive workovers don't happen, making your maintenance less costly. And there's no risk of extended periods of lost production during planned equipment changes.
Ready to learn more?
While it's been used offshore for decades, HPGL is still considered a newer technology for onshore artificial lift oil production. Yet single-point HPGL is the simplest, most efficient and productive lift system with the lowest total cost of ownership and the least downtime.
With companies like Estis making wellhead compression affordable, customizable, and reusable, using HPGL for onshore production is ready to take off. If you'd like to take advantage of this emerging trend, check out our evaluator, to see how you can improve your productivity and reduce costs.